The property at 511 Queen Anne Avenue North, now housing SIFF Cinema Uptown, originally opened May 26, 1926 as a single-screen movie house known as Hamrick's Uptown Theatre, developed by John Hamrick who originated several theatres in Seattle, Tacoma, and Portland.  Architect Victor Voorhees designed the building, as well as the nearby MarQueen Apartments (originally the Seattle Engineering School).  The theatre had 750 seats and a tiny Wurlitzer pipe organ.

As Michael Herschensohn's 2011 Queen Anne News article details, in 1947 and again in 1953, its owners hired architect B. Marcus Priteca to design updates to the building, including adding the current marquee.

In 1984, the theatre annexed  two adjacent properties south of the original venue, tearing down one of them which had housed a restaurant.  The remodel preserved the original ornamented brick façade while constructing a concrete block structure inside of it.  Now the theatre had three screens plus an expanded lobby.  The updated original auditorium seats 450, and the additions seat 250 and 150.
In November 2010, theatre operator AMC announced it would close the property.
In 2011 Seattle International Film Festival  / SIFF acquired the theatre and reopened it as an "art house cinema."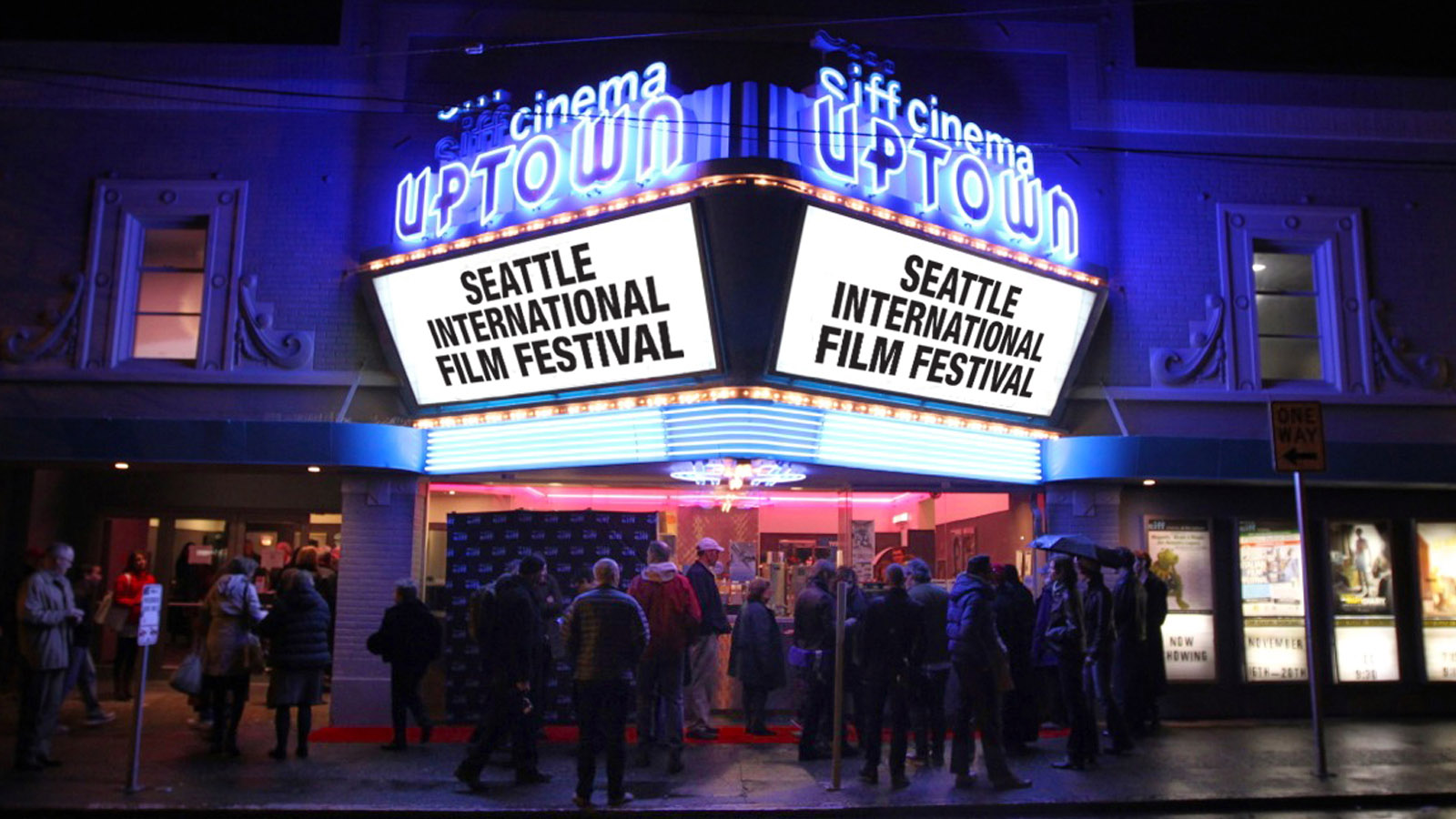 Many people enjoy visiting Dick's Drive-In — right across the street — before or after their movie experience.
Note:  Over the course of its history, the building has used the titles 'theatre' and 'theater' interchangeably.
References:
*"SIFF to reopen Uptown as art-house theater," by Moira McDonald, The Seattle Times 8/6/2011
*"Historic Seattle Uptown Theater is back and better than ever" Businesswire 10/20/2011
*"Queen Anne's Uptown Theater has always been a marquee location," by Michael Herschensohn, Queen Anne News 11/10/2011
*"Seattle Uptown got a new name, but a historic landmark shines on," by Gabriel Campanario, The Seattle Times 7/18/2021
*City of Seattle Department of Neighborhoods Historical Sites